Their story
SERCO Informatika Zrt. is a Hungarian-owned, fast-growing IT company with a history of nearly four decades. Currently, they have nearly 50 employees and annual net sales approaching HUF 7 billion.

They believe in long-term business relationships, which is why their customers can rely on them from conception to operation, as they always delegate the best professionals and engineers with the most experience in the given project to the tasks.

They have decades of experience and proven solutions in a wide range of industries, and their references include Hungarian and international small and large companies.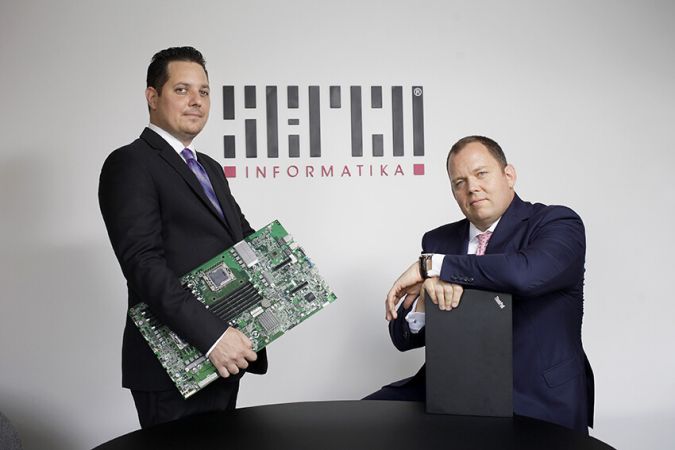 The cooperation
SERCO has been a Meraki customer since December 2020. As an outsourcing marketing agency, we are responsible for all marketing and communication activities of the company. Our main activities include image building, PR, employer branding, management of digital campaigns (PPC, SEO), reporting of results and proposal writing. In addition, we are also responsible for the complete organisation and smooth running of events that are of high importance in the life of the company (VIP partner events, team-building retreats, Christmas parties and special events such as those organised in the VIP box at the Puskás Ferenc Stadium).
The challenge
The company needs to stand out from the crowd of competitors in its field, as the world of IT is changing day by day. That is why the management decided in 2021 that they wanted to make the company more visible: both to strengthen its image for customers as a way of attracting business and to brand the company as an employer for employees. To do this, it was looking for a way to communicate its values, such as professionalism and reliability.
"Meraki was given free hand to find the right communication tool. My request was simply to make our name better known to a wider audience," said Tamás Wéber, CEO of SERCO Informatika Zrt.
The idea
Relatively quickly, we discarded the obvious forms of advertising, which are excellent for raising awareness: press advertising, radio advertising, commercials, billboards. We felt that they were both trite and narrowly focused on the wealth of professional expertise we wanted to showcase.

During the content development process, we decided together to open the door wider and create a YouTube channel, a video IT talk series, which is very different from similar products. It's not a podcast, because the visuals play as much a part in the experience as the words spoken, the conversation. YouTube, with its extreme ubiquity (it is practically the basic video channel in this country), was a logical choice.

This is how the IT files came about.
The weekly content will present the biggest challenges of the digitalisation and IT sector in an entertaining and exciting way for the professionals and the wider audience.Give insight into the life of HR professionals in Hungary through interviews and case studies.
The 45-minute discussion series was branded as a separate series, called IT Files. With the unique branding, we wanted the content to be seen as a standalone show and not as an advertisement for a company, but also to create the opportunity to make the conversations as interesting as possible with the broadest possible content.
In each of these sections, we have selected topics related to SERCO's activities and expertise. This is based on the involvement of a SERCO activity or business, but with an important extra actor: for the given topic we invited an external expert who, together with the SERCO participant, was able to show the strength, importance and interest of the given topic from different perspectives.
Examples of topics so far
Chipageddon
Public procurement funds in the IT sector
Where is technology education today?
Sustainability and the environment in IT
Cloud services in the Hungarian market
Digital natives, settlers and nomads - who are they?
Cybersecurity
Quantum Computer
Communication in IT
The finished, published videos explore each topic in 10-15 minute episodes, made more exciting with narration and other clips.
SERCO's YouTube channel has become the collection point for IT files, with new episodes appearing weekly.
The results
The client has deemed the first season of IT Files productions a success, and new episodes are being filmed on a rolling basis this year.
IT Files in numbers until July 2022:
1340 minutes of footage shot
38 episodes aired
Views: 145 720
Viewing time: 6 410 hours
Number of people reached: 71 750
Monika Törökné Nagy added:
"Meraki Marketing believes it is important to include video content, which is perhaps the most receptive to consumers, in the communication strategy. We can contribute our great expertise and experience to this. IT files are proof that we do this with competence, enthusiasm and results."
"My colleagues involved in the project and I feel that we have brought something new, fresh and important from a marketing point of view to the table. With IT Files, we have successfully combined the branding content with an exciting professional show on IT issues. This benefited both the client and the viewers."